If you are having a WordPress website, speed is the most important thing you need to think about. In the last several year's speed has become the most important criterion for boosting your WordPress website performance.
So if you want to convert your website leads into sales you need to essentially improve your WordPress website speed. Website speed has a direct impact on its trustworthiness. And if your website is taking more than 3 seconds to load your users will not be going to stay at your WordPress website, even some may never return.
Apart from the best themes and plugins, you must also take care of your website speed too. So are you thinking about improving your WordPress website speed? Fast loading pages enhance user experience, improve page views, and help with your WordPress SEO.
In the following article, we will share the most useful WordPress speed and performance optimization tips to boost up your website.
1.) Initiate with a speed diagnosis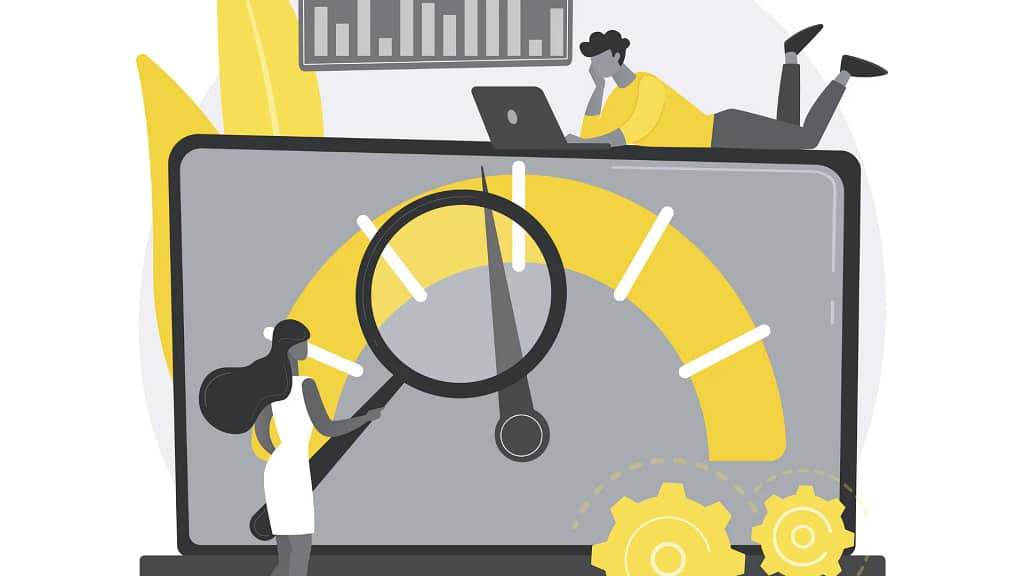 Before moving to the steps to improve your WordPress website speed first, you need to know how fast is your website loads. After getting your website speed you can do the changes accordingly which can help you with the website speed and performance.
To verify the site speed, you can load the speed tool or check for other useful tools that can help you make your website load better and let you understand your website errors.
There are various tools available online that let you know your website speed and offer you suggestions to fix it.
2.) Select a promising web hosting provider
The hosting of your WordPress website is the crucial aspect that affects the speed of your website. Hosting your new website on shared hosting providers may look like a good idea to you, but there is a loophole in it. Such hosting providers offer you many deals like unlimited bandwidth, space, domains, emails, and many more.
But the thing we usually miss out on it is that such providers fail to deliver the required speed at peak hours. The site loading time significantly increases to an intolerable value. And the main reason behind it is that you are sharing the same server space with several websites and no one can tell how many resources they are using.
As a solution instead of shared hosting, you can go with cloud service providers. You can get various cloud hosting from various hosting providers at a nominal price.
3.) Remove plugins and themes which are in no use
You need to regularly update all the themes and plugins otherwise you may have some website issues. Similarly, it is essential to delete all the unnecessary plugins as they may affect your website loading issues. Also talking about themes, if they are not regularly updated they may cause security patches that divert from the WordPress website performance.
To remove all the unused plugins, you need to deactivate them first. After deactivating them they will be stored in the list of inactive ones. There you can delete the unwanted ones. For deleting the unwanted themes, go to the appearance option, and there you can remove those who are no longer in use.
4.) Select a convenient theme
Selecting a proper theme is a crucial part of a WordPress website. An incredible UI design is of no use if your theme is heavy. It is reasonable to stick with a lightweight theme rather than going for a fully loaded theme.
WordPress themes contain lots of dynamic elements, social icons, widgets, sliders, and many more glossy elements that are very satisfying to watch. But apart from these features, they come with website legging issues. The more features your theme contains your page size will also go up accordingly, which eventually causes slow performance of your WordPress website.
So choosing a proper theme became a significant part of your website. As a solution, you can go with the default themes available on WordPress.
5.)  Clean up your database frequently
Your WordPress website database may collect trash over time; this garbage can slow down your website, which causes speed issues. All you need to do is to regularly clean up your WordPress website database which can make your website run smoothly.
Cleaning your WordPress database requires a technical background. But by using plugins like advanced database cleaner you can do this cleaning task without having any technical background.
Eliminating these unwanted files from your database will maintain its size to a minimum and also helps in decreasing the size of your backups. It is also essential to remove spam comments, fraud users, old drafts of your content, and maybe even unwanted plugins as well as themes. All of this will lessen the size of your databases and web files, and thus speed up your WordPress website.
6.) Always keep your WordPress website updated
Being an open-source platform WordPress offers many updates often. Apart from giving new features every new updates also fix technical issues related to your WordPress website. Also, all the bugs and security issues are being fixed which may impact your website speed.
Time to time updates are also required related to the plugins and themes you have. All you need to do is to check all the updates that include plugins and themes at a regular interval. If you do not update your WordPress website regularly, it may cause speed issues, which will influence the overall performance.
7.) Decrease pingbacks and optimize images
Images took a lot of space on a website. To increase your loading time you should try to optimize the images. There are several ways to do this. You can compress images, adding alt text and titles, and making an image sitemap to optimize your website images.
It is also necessary to disable pingbacks and trackbacks on your WordPress website as they may cause your site to load slowly. You can disable them by going to the settings, choosing discussion settings, and tick the option to allow link notifications from other blogs. It will not take more than a minute to disable the settings and boost up your website.
8.) Minify CSS and javascript
As time passes CSS and javascript files can grow up and may cause your website to run slower. But to give your site a speed boost, all you need to do is to consider lessening the code. This cycle of minification optimizes the backend of your WordPress website. It helps to diminish the file size of CSS and Javascript and delete all the excessive comments, characters, and breaks.
It also makes your files run fast by reducing the amount of data transferred. There are many plugins available that can help to lessen codes.
9.) Preferably use a CDN(Content Delivery Network)
The website loading time depends upon the location of the user and server or we can say the distance between them. So, users at different locations may experience different site loading times. Eventually, if the user is far from the server it may affect the loading speed. By using a content delivery network users can speed up the website loading time.
So there may be a question inside your mind that "what is a content delivery network?". A CDN or content delivery network is a network of servers all around the globe. And each of these servers stores a static file. And these files are used to make your website. When you are using a CDN system, whenever a user visits your website, they will be served with static files from whichever server is nearest to them. Another advantage of CDN is the faster web hosting service.
10.) Reduce redirects
Whenever you do post revisions you must note this thing down that too much post revisions can make your website performance poorer. Yes, this is true that post revisions assist you to save the contents edits you make on your WordPress website. But it should be done in a proper way and under a certain limit. You can surely increase or decrease the number of times you want according to your need. But it is advised to keep it as minimum as possible.
By reducing your website loading time you can drastically improve the experience of your wordpress website visitors. Apart from the speed and performance, it will also improve your website ranking on SERPs.
After reading this article you are very much aware of those things which can enhance your WordPress website speed. After knowing those tools you can easily eliminate those factors which affect your site speed and performance. Plus if your website is having a lot of traffic you should consider a dedicated server. As such servers do not share resources with other websites. So your site can get the advantages of good uptime.