Have an online business or want to start an online business? There is an essential thing you need to think about. Yes, you got it right, Web Hosting Companies in India.
What is web hosting?
If an organization or individual wants their website easily visible and accessible through the world, they must need web hosting. All the technologies and services that are essential for the website are offered by web hosting.
Selecting a good web hosting company for your website is possibly the most significant ingredient of your online business's life. You will seriously lose a lot of visitors if your website is running too slowly. And all the efforts will be ruined that you have given to build your website.
It is not easy to find a good web host that satisfies all your requirements under an affordable budget. Our article will guide you to select the most suitable web host for your website. Along with we will also explain what things you must keep in your mind while selecting a web host.
Here is the list of 15 Best Web Hosting Companies in India
We have listed all 15 Hosting Providers in normal to the most specific order.
15. Name cheap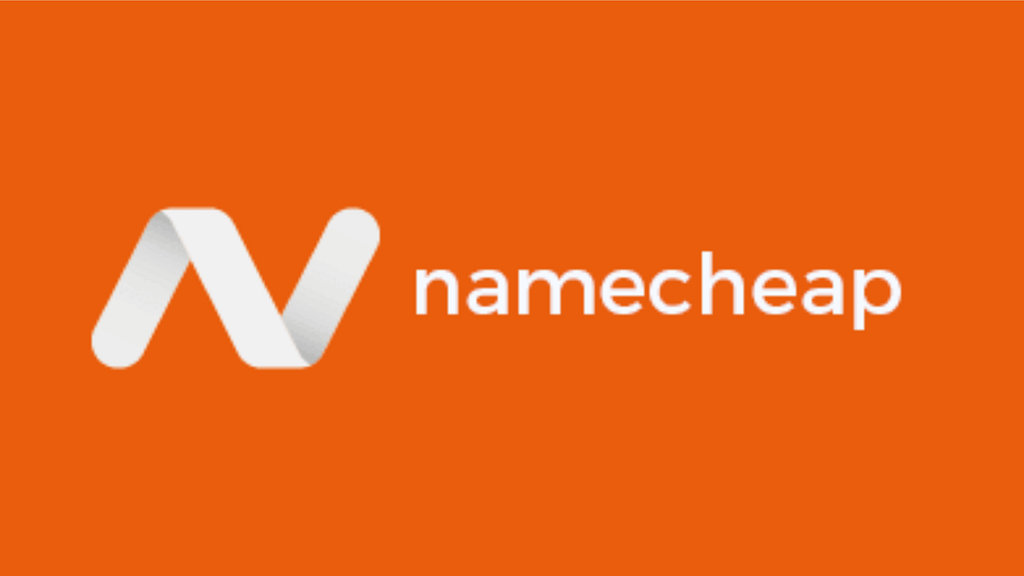 Namecheap is one of our valuable domain registrars because of its market status, cheap pricing, and complimentary add-ons like whole safety. Because if it's a low price you can host multiple domains at the cheapest plan; there's a lot of disk space for all those websites; domain-based email accounts can also be created. But what if you don't like their services?
No problem, all of your amount will be refunded within a month.
But, slow loading speed, mediocre uptime, slow customer support, are their loopholes.
Overall, all the secondary elements are amazing, whereas the important ones lack behind the competition.
14. Miles web
MilesWeb is a Maharashtra-based web hosting provider addressing some of the best features for individuals and small businesses looking to pay for a cheap web host to serve the Indian demographic.
The performance of miles web is outstanding in India (Our investigations show a ~5 ms SRT in India and loading time of under 750 ms). The reason is miles web has a data center in India (among many other countries like the USA, UK, Canada, Australia, and Singapore).
Moreover, their knowledge base is amazing, and their customer support team is swift and well-versed. Features such as free emails, free SSL certificate, a free .xyz domain, website builder, and essential security features like WAF & malware protection, etc., are also involved.
The most loveable thing about miles web is their equal renewal and introductory pricing, unlike most providers in the market. Their 30-day money-back guarantee is a bit questionable, though.
Otherwise, it's amongst the best affordable web hosts in India just after Hostinger.
Also Read: Email Marketing Strategy – How it can boost your Business?
13. I page
When we are talking about the best web hosting companies in India I page can't be ignored. If you are starting your online journey with a low budget, the I page is for you.
Currently, I page is hosting over a million websites with a very low price of $1.99/month, at this low price you can host as many websites as you want and can occupy endless storage & bandwidth as long as it doesn't prevent other websites' performance.
One of the major reasons we consider it is the types of essential-yet-costly features it packs in for free. You get a free domain registration for the first year, a free SSL certificate, free professional emails, and a drag-and-drop website builder. Moreover, their 24/7 chat, 99.9% uptime guarantee, and 30-day money-back guarantee ooze reliability.
The main downside, with iPage, is they have two data centers & both are in the US. It slightly influences the site speed when accessed from India. Nothing major, though ⁠— in our test, server response time from India was 230 ms, which is pretty normal & can be enhanced with a CDN.
Overall, iPage is a solid option in the cheap web hosting market. We'd extremely recommend it if you plan to own more than one website in the future.
12. GreenGeeks
Looking for nature-friendly web hosting companies in India?
GreenGeeks is the one you are looking for. GreenGeeks is the first and only nature-friendly web hosting company in India.
They have a system of energy-efficient data centers that are based in the US, Canada, and Amsterdam, but none in India. Despite that, they offer great website speeds across the world.
You get an incredible platform to host your website at GreenGeeks. The services provided by GreenGeeks are highly scalable, which means you can easily boost your existing plans.
And their customer support is next to best! You are always in safe hands to get promising support from the best team of experts who know their craft like the backs of their hands.
11. DreamHost
DreamHost is equally loved by bloggers and business owners. Whether you have a large website with a lot of traffic or a small website with less traffic, DreamHost will always maintain its speed and security. You can also manage your website in an instant by using they are custom-made they take.
Taking about their customer Mandell they provide live chat support, which is available only during their working hours (5:30 AM to 9:30 PM PT). Plus 24×7 support by email. They also have phone-based support but for that, you need to pay an extra $9.5 fee.
10. InMotion
InMotion gives the best web hosting at straightforward rates. They don't offer big discounts initially and charge more on renewal later. After buying their shared hosting services you will get a free domain, endless disk space, unlimited bandwidth and emails, free ad credits, free security suits, and more.
InMotion gives easy upgrades and downgrades to your hosting plans.
9. Go Daddy
If you want to start a new website instantly at a low cost, you must try GoDaddy. It starts with 54 INR for the 12-month plan.
The bundle will give you a domain name which will be .in or .co.in ie. an Indian domain name.
To meet your needs you can easily upgrade your hosting plan.
8. CloudWays
In India, the best cloud hosting service is provided by cloud ways.
At present DigitalOcean, Linode, Vultr, AWS, and Google Cloud, are the five best cloud service providers in the world. You can also choose from the above five.
At cloudways, you don't need to sign any contract, because the service is offered using pay-as-you-go billing.
7. HostGator
To keep their Host in India promise on Independence Day in 2016 HostGator built a data center in Mumbai. Which gives a tremendous response time.
Testing conducted by us in Bangalore showed a 3 ms response time, which Is remarkable.
However, the average response time across the world was okayish at about 210 ms.
Hostgator's starting rate is $2.75/month if you are willing to buy for 3 years period. The price is quite reasonable.
For such a low-cost plan, you get unlimited HDD disk space, unlimited bandwidth, free SSL certificate, free domain name, Hostgator website builder, and unlimited email for such a low-cost plan account. Its customer service is also pretty good, i.e., comparable to others. It also guarantees an uptime of 99.9%.
6. HostPapa
HostPapa guarantees creative web solutions for your small business. Here, you will get everything you need, to take your business to an online platform, grow it effectively, and protect it.
You will get unlimited websites, free domain registration, unlimited SSD storage, and unmetered bandwidth, at the rate of just 200 rupees a month.
5. A2 Hosting
A2 is an F1 car among all the other hosts. Yes, you got it right, it provides you the best speed in all the available hosts in India.
You also get extra protected hosting delivered with the help of the latest hardware and software technology.
And there are lots of easy-to-use tools that make building and managing websites a snap. Try them with confidence; we promise you won't regret it.
4. BigRock
When we are talking about the best web hosting in India, this one must be considered. The fact that this on number 4 in our list of top 15, makes it a choice for good performance in India.
A tremendous SRT of 33 ms was shown in our test from Bangalore. And a pretty good loading time of approximately 750 ms.
Unfortunately, the uptime during our test was averaged 99.89%, which is good but not among the better ones.
The starting rates of 139 INR per month for Indian servers and 99 INR per month for US servers make it affordable.
The additional benefits of BigRock are free domain names, free email addresses, free SSL certificates, and a 30-day money-back guarantee, which makes it an outstanding value on paper.
BigRock's customer support is quite disappointing. It is comparatively slow and not the best in the case of solving advanced problems.
3. SiteGround
Our article of best hosings in India is incomplete without SiteGround. And the reason for SiteGround is at 3rd on our list is because it focuses on quality.
If we talk about the starting rate, it is $3.95 per month, it may appear costlier compared to other ones, but what it serves you at this price is a big deal.
SiteGround is in the top 3 recommendations of almost all best hosting in India. Even it is one of the three recommended hosts by WordPress.
You will get up to 10 GB of disk space and server resources to handle approximately 10K visitors per month, which is more than sufficient, specifically for newcomer bloggers/businesses.
They offer next-level technical support. And guaranteed 99.9% uptime. Apart from that, you will also get some perks like a free SSL certificate, CDN, daily backups, etc.
2. BlueHost
By 2005, BlueHost was one of the top advised companies in the list of web hosting companies in India or globally by WordPress itself.
Today, Bluehost proposes a combination of web hosting plans, such as shared hosting, ManagWordPressess, Dedicated servers, eCommerce hosting, Virtual Private Servers (VPS), and reseller hosting. Shared hosting and ManagWordPressess hosting are the most famous ones given the 'Optimized fWordPressss' appeal and the needs of the majority of individuals or businesses.
One more reason for its rage is both web hosting plans start at just $2.95 per month.
You will be able to host a central domain name with up to 25 subdomains at this price. Along with you will be having an SSL certificate, free domain registration, unlimited bandwidth, and a 99.9%, "yes you heard it right" 99.9% uptime GUARANTEED.
Plus, the 50 GB SSD disk space is more than enough for most. Further, to build your website, you can use their integrated, easy-to-use website maker, Weebly.
But one downside is its response time, which is not as expected. Despite having a data center in Mumbai, its response time is ~210 ms. Nevertheless, globally, the average reaction time was incredible at ~150ms (approx. 50ms in the US).
Overall, if the targeted audience is not centered in India, BlueHost is one of the best options. You will get fast, secure, and reliable service. For an Indian demographic too, it's just a couple of milliseconds slow, which can be ignored given the high-speed SSDs and free CDN that comes with any web hosting in India, plan you choose.
1. Hostinger
So the wait is finally over. And here is our top recommendation for you, "Hostinger".
This must be placed on top of our list, and there is not only a single reason for that. Their rates are undefeatable, with the surprisingly high server speed. Plus 99.99% uptime GUARANTEED. Which ensures you don't like any important visitors.
They offer you a 4-year plan at just 59 INR per month. But if you don't want for such a long period. You can get a 1-year subscription at 99 INR a month, which is still incredible.
The same services are provided by some of our top recommendations with 4 times higher prices.
Also, if you want to host multiple websites at a time, you can upgrade anytime to their premium package, which starts at 119 INR per month for a 4-year subscription and 229 INR per month for the 1-year plan. With these plans, you will get almost everything, so this will be worth it.
Overall, if you are not a medium or large business, you must go for this and at least give Hostinger a chance, we are sure it will not let you down.
So here we have given you all the details about the 15 best web hosting companies in India. It might help you in some ways when you go for web hosting for your website.
Also Read: Hostinger Reviews 2021, A complete detailed review