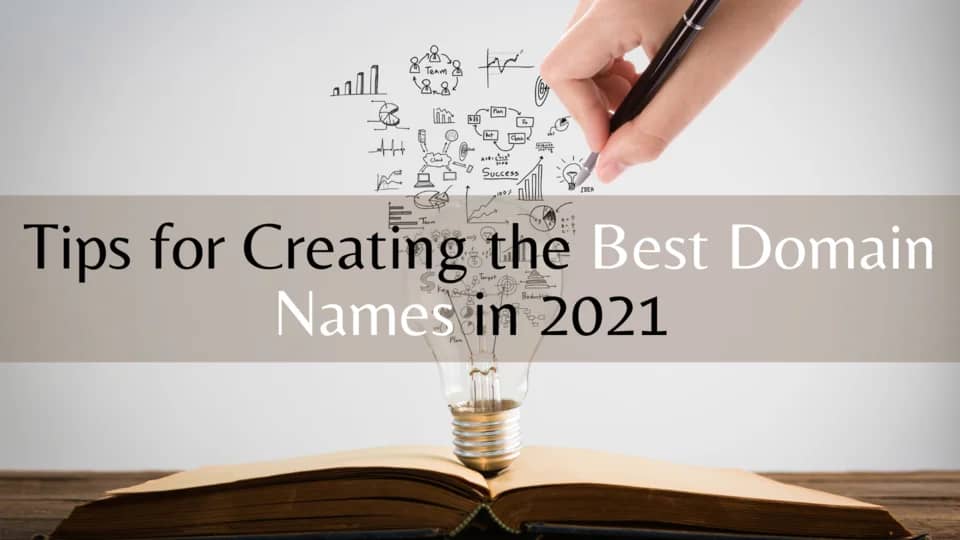 If you are running a website, a domain name is the name of your website. This is the name by which a customer will search you online. So, this is a crucial part of your website. You should choose your domain names wisely. Because picking the best domain name will specify your website and what you promote or share through your website.
This is the first impression to your customer; the best domain name increases user interest and brings more traffic to your website.
So to promote your business online you should pick the best domain name to get a better result.
Here in this article, we are providing you the five best tips in detail. Apart from these five, we have some other surprise tips in the end. So we want you to stay with us till the end. After following these useful tips, we assure you that you can easily decide the best domain name for your website smartly.
1. Choose the keyword which matches your website
After deciding what your website is going to be about, it is the right time to get a domain name. While deciding your website domain name, you must keep this thing in your mind that it should contain keywords that match your website.
Because whenever someone searches these keywords the chances of your website will be appearing in top searches will be better. It eventually increases your website traffic.
For example, if your website is about fitness. You should have keywords related to fitness for your website domain name like fit, health, yoga, exercise, gym, etc.
2. Choose the right extension for your domain names
After deciding on your domain name, the next step is to choose a proper domain extension. Some popular extensions are .com, .org, or .net. However, .com is still the best domain name, and according to research, more than 44% of domains available on the Internet have a .com extension, which means it is quite easy to find these domains.
But due to its popularity, it is not easy to get a .com extension. If this is not available, you can go with .org or .in, etc. But do not go with catchy names as they can negatively affect your SEO.
3. It should be easy to type and remember
Your domain name should not contain such words that make someone confuse. Also, it should be easy to type as well.
You need catchy and formal words for your domain name. So that it looks easy to type and pronunciation. These catchy words are always stuck in the user's mind. And it makes them easy to remember. Most of the popular websites use this method for their domain name. Like Instagram, Facebook, Yahoo, Twitter, etc. All these website domain names are quite easy to pronounce.
Always make sure that your website visitors should be able to type your domain name without any spelling errors. Because a simple typo error could send your visitors to a different website, and this could be your worst nightmare.
4. Use proper modifiers
Let say you want a domain name for your beauty product company. And you agree with a catchy domain name let say "mybeautyproducts.com". But when you were trying to buy this domain name, you got to know that it is already taken.
Now, what will you do? Here comes modifiers.
By using some modifiers you can make your domain name more attractive and catchy.
For example, you can go with " DreamBeauty.com"
"CharmNeverHarm.com". The possibilities are endless.
5. Go with a best domain names generator
If you want your website to have the best domain name, this tip will simplify your domain name searching. If you have some keywords you want in your domain name, you can get one by using the domain name generator tools. These tools can easily suggest you according to your preferences and availability of domain names. And you can effortlessly save your time.
Also Read: Key Differences- .COM domain vs .NET domain
Summing-Up
So far in this article, we have covered several tips that make your search to get the best domain name easier. As we promised in the beginning, here are some other tips you should never overlook in searching for the best domain name.
Use a thesaurus.
You should avoid hyphens and numbers in your domain name.
For inspiration, you can look at your competitor.
Keep your domain name short and simple.
Use prefix or suffix.
You should avoid established names.
If you have any queries or doubts related to Web Domain & DNS. You can check out our Quora answers for these problems. We have answered several problems there. Which are specifically related to website issues only.