SEO is the practice of increasing the quantity and quality of traffic to your website by organic search engine results.
When it comes to SEO, only two things matter the searcher, and the search engine.
Once the right people coming to your website from the search engine result page (SERPs), the ranking of your website automatically increases in any search engine.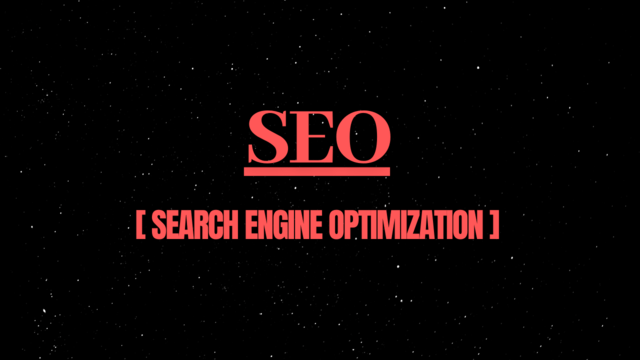 You can gather all the visitors in the world to your website by using these three words SEO.
If you are wondering how this magic happened, the answer is Search Engine Optimization.
Overview
Now what does that Search Engine Optimization magic look like, and how can you implement that into your website?
Like we discussed earlier, a vast number of online users experience begins within a search engine, and nearly 75% of searchers search their queries on Google. So, now you get an idea of how a search engine works.
If you are trying to improve your Google rank
you must include intent keywords for SEO purposes.
If your article, blog post, or products are not ranking on Google search results then it indicates that your content or Search Engine Optimization is not good enough.
So, to improve your SEO you need to include keywords in the website content. It will help your page to rank in any search engine.
To understand the importance of keywords in Search Engine Optimization, you first need to know how keywords play their role in search engines.
How does any Search Engine work?
Search from the above explanation, you might think the engine works as a website, but the catch here is every search engine has its algorithm. So, all you have to do is optimize your content, so that the search engine algorithm understands the meaning of your content.
But first, i need to tell you one thing straight. There are Two Sides to SEO, and you need to choose yours.
White Hat SEO
White hat SEO, on the other hand, IT'S A RIGHT WAY TO build a sustainable online business. If you use this type of Search Engine Optimization on your website, you'll focus on a real/sustainable audience.
By doing white hat SEO you'll try your best to provide the best content possible.
Relevant content is provided
Relevant links and references
Unique page title and content
Intent Image
Black Hat SEO
The black hat SEO focus on optimizing your content only for search engine, not considering humans are all. This type of Search Engine Optimization breaks the search engine rules to get your websites to rank high in the search result.
This type of approach is used to promote unorganized events that often get banned very fast.
You might rank in search results by doing this type of SEO, but in long run, it's not good for your website.
Non-relevant link and references
Stuffed keywords
Copied content
There are two major types of SEO
On-Page SEO
On-page SEO, there are there big categories that you'll need to consider while doing SEO.
Content
Google always search for great content that provides searcher a relevant content to their search term. This means it's your priority to produce great content to do well with SEO.
In on-page SEO, headings play an important role because it attracts the user to read what's in your article.
Keyword Research
Keyword research is a crucial part of the content as well as for Search Engine Optimization purposes.
Always, try to include your focus keyword in your article for Search Engine Optimization purposes.
Do not try to use keyword stuffing, because the Google algorithm considers as a black hat SEO.
Try to include an internal and external link so it will help users to find relevant content.
Use of keyword
Just focuses on the reader because google has become good at clarifying the meaning of searchers' keywords or queries.
Freshness of content
However, posting fresh content is a signal for Google to crawl your website so that he can provide his users a relatable content. Just try to write content as simple as possible so that it defines the goal of your topic.
Off-Page SEO
Alright, time to move forward towards off-page SEO, In off-page many factors come to play an important role. Backlinks tend to play by far the most implemented techniques in off-page SEO. There are four main categories in it.
Domain authority
Links
Number of links
Quality of links
3. Bounce rate
Conclusion
I hope this article helped you realize that SEO isn't optional anymore. While it doesn't take tons of effort to urge a couple of basics right, it'd kill your online presence if you don't.
Don't worry if you've already made some Search Engine Optimization decisions in the past which may not are the right choices.
Just commit to yourself as it can take you 6 months to a year to see results.
Do your keyword analysis before you write your next article. Then, use your keyword data to optimize the fundamentals, like your title tags and descriptions.
And who knows – maybe the subsequent time you press publish, you'll stand out.
After reading this guide, how will you modify your attitude toward SEO?
Let us know in the comment section. And for the latest articles subscribe to our newsletter.