WordPress Frequently Asked Questions(FAQs)
Here is the list of WordPress FAQs, If you are looking for any problem answer that is related to WordPress, this website might be helpful for you. You will find WordPress's most frequently asked questions(FAQs) here.
Billions of websites are running on the world wide web. Whenever we search for a single thing on any search engine, it gives us a lot of websites related to that search. If we open those relevant websites from the top try to find the search content on those websites. If we do not find we go top to down and so on.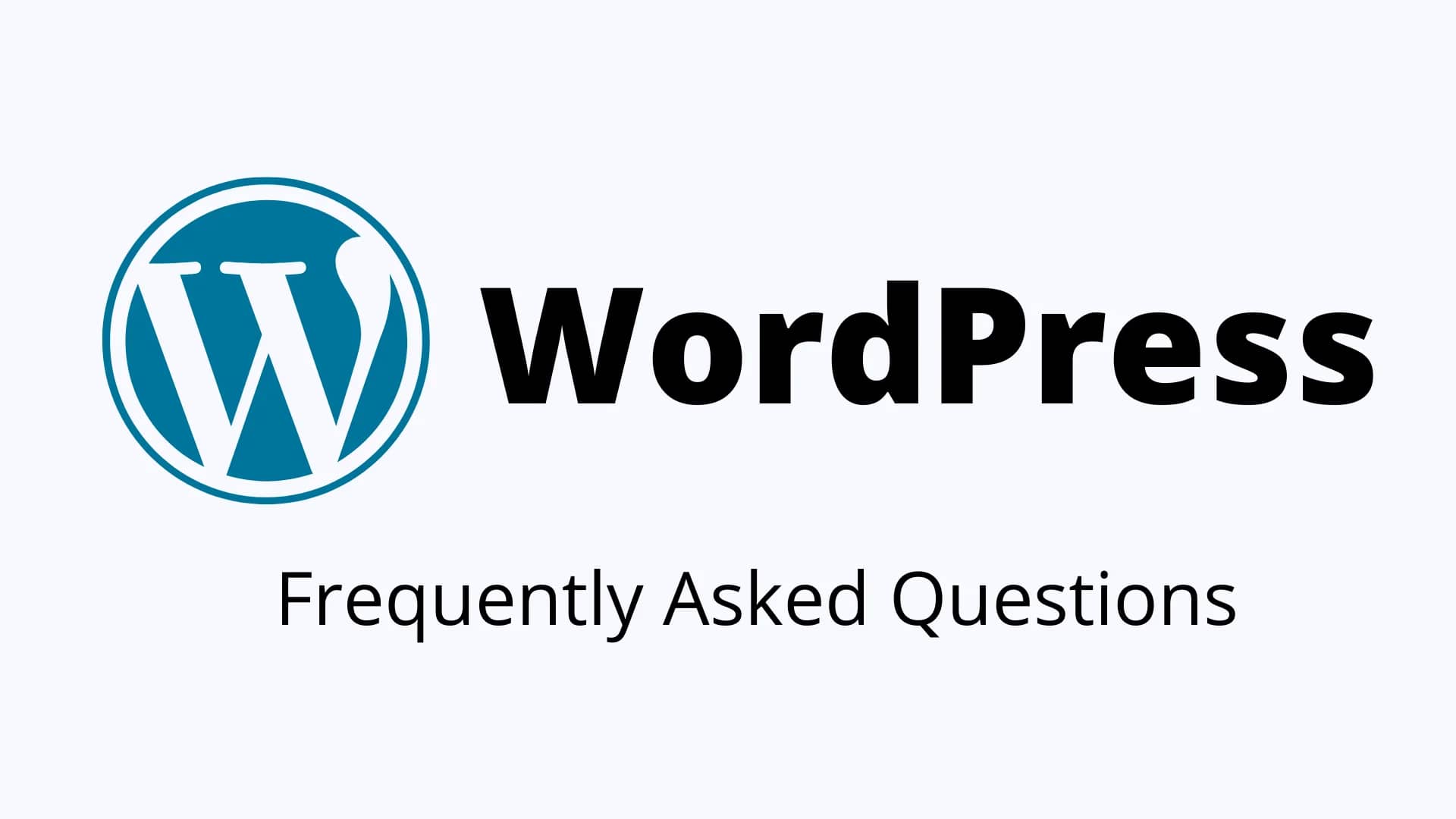 In these websites, most are WordPress websites. We can check through the view source code(Ctrl+U) in Google chrome and search for the WordPress keyword. Out of every 10 websites, 4-5 will be WordPress websites.
Because WordPress is a very popular CMS for any kind of website, especially for blog websites.
But If we use WordPress for our websites we also face many problems as well. Not because WordPress is not good for our websites. We face these problems when we don't know how to use WordPress CMS. Because If you are new and don't know how to design and develop websites then WordPress helps you. But still, at least you should have knowledge of how to use WordPress then only WordPress will help you?
To help every new and old user we created this website for WordPress FAQs. Because anyone can face any problem at any time. And when we google it shows many results and check every single result for our problem and most of articles and website does not help you and just wastes your time.
Here you will find all the WordPress most frequently asked questions(FAQs) on a single page. You just need to choose which is your problem and the respective solutions that's it.
But, In case you don't find your problem listed there, You can send your query using the contact us form and we will give you a solution ASAP. You can also visit our Blog Section for full articles on WordPress FAQs.
WordPress Frequently Asked Questions