Are you searching for a WordPress page builder?
Do you want to improve your user experience (UX) for your website?
Are you looking for an easy way to set up and customize your WordPress site?
The best thing about page builders is that you can create, edit and customize your website page layout without knowing any coding language. At this time, drag-and-drop WordPress page builder plugins come in handy.
Why We Need Page Builders?
As we all know, WordPress has been one of the most popular options for creating websites. The main reason it is so popular is the support of such devices, without designers or developers developing their websites.
Page builders simplify the process of creating a designing website for users. The best part is you don't need any technical knowledge.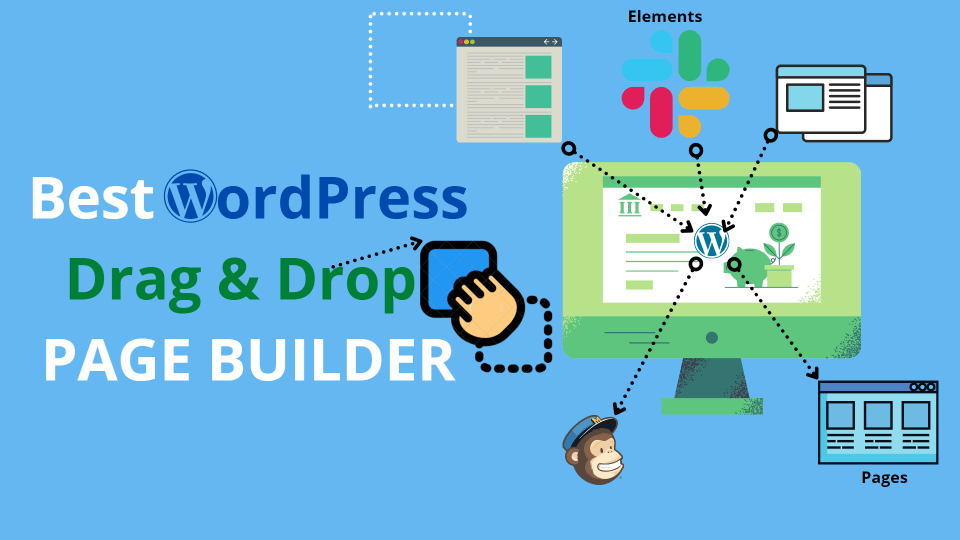 Let's look at the main reason for choosing a page builder for your WordPress website.
Rapid development with minimum effort
Avoid fees and availability issues of professional designers
Design websites with limited or no coding knowledge
Ability to switch themes without significant impact
In the early stages of any blogger, they find it very difficult to optimize their website or landing page. This is why most of them asked questions such as "Is there a simple drag-and-drop page builder available."
And the great thing is that the answer is "Big Yes". By the way, there are many easy and free page builders available. But the most popular and cheapest page builder we are talking about is called Easy Page Builder.
Generally, a WordPress page builder has five primary functions, which are:
1. Interface
2. Widgets/Templates
3. Styling options
4. Notable Features
5. Lock-in
The essential part of any website is the interface or look of your website. Using Page Builder, you can easily create a mess-free visual interface that attracts users. This includes headers, footers, archive pages, single post pages, custom post type templates, and more. Easy Page Builder has widgets dedicated to everyday elements.
We don't want to create another complicated page editor. It takes you half your life to learn how it works. So, we kept things as simple as humanly possible; using what you see is what you get. Just click where you want to edit and type away; there's nothing Faster or Easier!
With this easy plugin, you no longer have to worry about editing complex HTML code. We have taken care of this for you, and now you do not have to worry about anything to do with website design because we have taken care of it for you.
So now is the time to dig deeper into the key features that Easy Page Builder provides:
Fast 'Dynamic Editing System'.
100% Mobile Ready Pages.
Easy Integration With Market Places.
Everything You Need in One Place.
Duplicate Pages in Seconds.
One-Click Backup System.
Customize on The Fly.
Step by Step Video Training.
Custom CSS And Scripts.
Built to be 100% Newbie Friendly.
Hack, this Easy Page Builder comes with all the necessary features that a beginner or a professional is looking for.
*So, what is stopping you from buying this fantastic tool. Suppose you don't mind spending a little bit of money on getting the best solutions. Then go with Easy Page Builder Plugin, and you won't regret it.
We hope that this article has served you well to find the best WordPress drag and drop page builder plugins for your site. You may also want to see WordPress Premium Theme for Beginners in 2021.
If you are impressed with this article, please let us know via comments in the comment section.